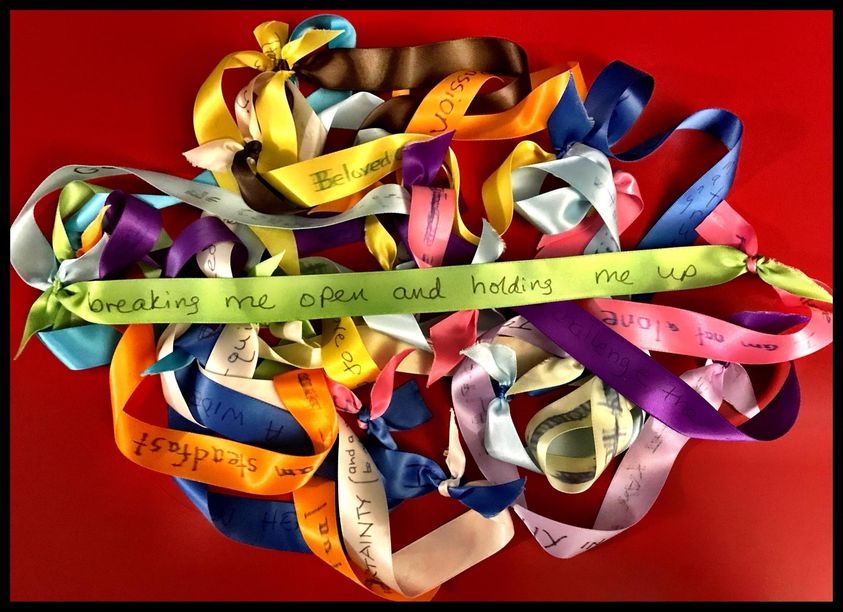 Covenant Ribbons by Joy Berry
Developing Chapter Leadership
LREDA serves its commitment to the ongoing professional development of its members by providing continuous education, networking and sharing resources, advocating for professional recognition, and providing assistance and encouragement for religious educators.
Kirsten, our Leadership Development board member works with LREDA Chapter Leaders, the LREDA Committee on Mentoring, the Credentialing Scholarship Committee, LREDA Large and Small, and liaises with UUA's Renaissance and Credentialing programs. Email Kirsten here.
LREDA Continental is also able to offer website and financial support to its chapters. If a chapter wishes to learn more they should contact Juliet at admin@lreda.org for more information.
The 2021 Board with our 2021 Professional Day Contributors
Professional Support
Central to LREDA's mission is active support and advocacy for religious educators. Ongoing advocacy and relationship building is inherent in the work of the Board and a lens through which all governance concerns itself. Contact Lauren, LREDA's current Professional Support portfolio holder for more information.
We now have a CARES Fund to be used for non professional support for our membership, funded from our capital reserves. On a case by case basis, the CARES Fund can be used for reduced rates for dues or personal/health support and may not exceed $500 per case. Please reach out by email to any LREDA Board member if you are in need.
Support is also available from the Living Tradition Fund of the UUA. They can provide emergency assistance grants to religious professionals and their loved ones.
New! LREDA Member Resources Portal: